1. Introduction
When considering your digital marketing strategy, you might not, first of all, think about how you're going to deal with negative reviews.
But consider this, when you're browsing on Amazon, what's the first thing you check when your search results are displayed? Reviews. That's right, the same principle works for all businesses. 84% of people trust online reviews like their friends. What's important is not how many good reviews you have, but it's how you react to the reviews.
Here we will tell you the best practice for online reputation management, useful tools, and removing fake reviews.
2. Do I need a dedicated person to manage our company online reputation?
It depends on how many reviews your business has, if there are tons of reviews then you would need a dedicated person to manage your reputation.
If you are running an SME (small and medium-sized enterprises), it might not be necessary to have a dedicated person to manage reviews because SME tends to have fewer reviews, anyone in the company with good intention can take up the responsibility.
But if you are a big company, having a dedicated person in this field is recommended.  Because big enterprises tend to have more reviews across all platforms, including social media, articles, google reviews and on your company's page. One false & damaging reply could lead to £££ lost in revenue! (You know how sensitive people are these days)
It is important to have an expert to manage your business's reputation.  We will talk about what tools to use shortly.
3. How?
Always react to the reviews.
The worst thing is not receiving bad reviews – it's ignoring them, or replying 'k'.  It's crucial that we comment or like the reviews because it shows that we care about all our happy and angry customers.
What it looks like when you ignore the reviews: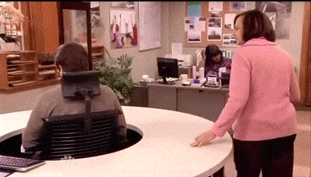 How to reply to bad reviews?
Always reply with courtesy and politeness.
Example:
Customer: Horrible customer service, did not enjoy my experience at all. They gave me coconut milk when I asked for soy milk.

Do not reply: Yeah well, you should 'SOY-SHAY' away then! (It's a bad pun I know)
No matter how non-sense or unreasonable that review is, don't reply negatively because people will see that you don't listen to criticism, close-minded and aggressive – now, who wants to do business with rigid companies?
Here is how it should be done:
We're sorry to hear that you had an unpleasant experience with us. We would like to investigate this matter further in order to improve our service and put things right for you. If you wish, please contact us at xxx-xxx-xxx.  Thank you.
You could even offer a short term solution such as a discount, a freebie or a promo code to compensate your customer.
By approaching bad reviews with a positive attitude, other viewers will see that we want to do better and we have great customer service. This way we could transform a bad review to a good review. It's a win-win situation!
Read this article for good and bad examples, or for a chuckle.
There is a way to 'bury' bad reviews.
Don't start a full back and forth conversation under bad reviews.  Meaning don't ask them what happened and invite them to reply underneath.  End the conversation by asking them to contact you.  Because Google will automatically put bad reviews on top.
Here is why – Google ranks reviews according to their engagement rate. So, if we have a full-blown chit chat session underneath the bad review like asking the customer why, it has a higher engagement rate, meaning that the more comments you have in one review the higher it will come up on top.
4. Dealing with fake reviews.
There are all kinds of people in the world, the smart ones, the funny ones, and the ones who leave fake reviews.
You can remove fake reviews on My Google Business page, here is how.
5. Online Management Tools
Online reviews are not only limited to Google, TripAdvisor, and Amazon, social media is also a big part of it because once it goes viral, then the ship has already sailed…
To keep track of all the gossip about your business, these tools gather all the chatter in one place!
It also allows you to be more interactive on social media too, which is one of the main factors to grow a business.
Price: Free!
It lets you track conversations on social media about your brand, your competitors or your industry.
You can access real-time report remotely.
It tells you the location, platform, organisations, and users that mentioned your brand.
Price: $10 – $49/month/location (depends on different price plans)
It lets you find and manage brand reviews online.
It targets businesses which rely on Yelp, TripAdvisor and Facebook.
If your businesses have different branches, this tool can manage several locations together.
Price: Free – $600/month (depends on different price plans)
They have real-time monitoring, so you can track who mentioned your business across all social media platforms.
They also let you track competitors' metrics.
Influencers marketing are useful for any business, they let you find which influencer has mentioned your business on social media.
They provide you regular insights and reports.
6. Conclusion
Because of the way that people are using social media now, there are often times where reviews are not sincere, unreasonable and fake.  However, by leaving a polite response, others will see you as a respectable business, and will also have an insight into your business's personality.
The most important lesson is that bad reviews are not necessarily bad for your business. We all make mistakes sometimes, and the most important thing is that we don't sweep them under the carpet – these are valuable lessons that can make your business better. Engage with bad reviews, look at the causes, make the changes that need to be made and just be a better company selling a better product or service.
Want to improve your online reputation, online presence, brand awareness through digital marketing?  Have a chat with us!  On top of that we also have social media management, PPC, advertising, launching landing pages and other online marketing strategies to help you boost your brand.
Thanks for reading our blog, here is a hilariously fishy twitter thread between Sainsbury and Marty to make your day: